Partial or subtotal meniscectomy
Partial or subtotal meniscectomy implies removing a part of the meniscus, depending on the degree and type of injury or damage. Considering that this procedure is done arthroscopically and aside from meniscus tissue it does not affect other knee joint structures, rehabilitation and return to complete functionality is relatively fast.
Any surgical procedure, even the least invasive one, poses a stressful situation for the body, in this case the body sees meniscectomy as a kick or blow to the knee and it leads to a reaction of muscle atrophy and functional weakening of muscles surrounding the knee joint. If the patient does not follow given instructions after this procedure and starts self initiatively doing daily or sports activities too soon it can lead to further pain and complications such as swelling and motion limitations as well as complete rehabilitation period being prolonged. The normal course and length of rehabilitation and return to normal activities after meniscectomy, depending on each individual patient, should range from 2-4 weeks.
Rehabilitation consists of reducing pain and swelling and preparation for functional therapy through use of physical therapy methods. Functional phase implies progressive strengthening of all upper leg muscles, quadriceps and the hamstrings muscles, as well as regaining full knee joint stability.
Umer Butt, MD, MRCS (UK), FRCS T&O (UK), Senior Consultant Orthopaedic Surgeon
Rehabilitation program author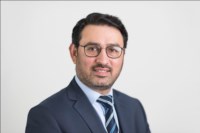 Dr Butt is a full time Senior Consultant Orthopaedic Surgeon Specialist in Knee/Shoulder Sports Injury, Arthroscopy and Arthroplasty Circle Bath Hospital UK AO Clinic Centre for Orthopaedic, Trauma and Sports Injury Karachi
Go to profile
Duration
21 days
Program duration is 21 days. If you start today on 06.07.2020., the completion of the rehabilitation program will be on 27.07.2020.
Price
US $40.00
Total price is US $40.00 or US $1.90 per program day