Microfractures - knee cartilage repair
Knee cartilage micro fractures represent a surgical approach to restoring damaged knee cartilage. Cartilage can be damaged through a variety of ways, by an acute injury or blow to the knee, by accumulation of micro damages through time, due to hormonal or metabolic disorders or genetic predisposition, with the use of improper or too big training loads, etc. It should be emphasized that cartilage damage is irreversible, cartilage can not repair itself once it is damaged.
In this procedure the surgeon drills small holes, micro fractures, in the surface of the damaged cartilage and through those fractures cells should come out what will then lead to development of a new cartilage layer. This new layer of cartilage will not have the same qualities as the real cartilage, but it will still fulfil its task of protecting the bones and knee joint capsule from degeneration. The goal of this surgery is to slow down and prevent further cartilage, bone and knee joint capsule damage, arthritis development and enable longer knee functionality.
Rehabilitation is quite long because after the surgery the leg should be rested and no weight should be put on it to let the cartilage growth and development to happen. Special attention should be given to knee flexion development, it should be regained very carefully and gradually, because during knee flexion cartilage gets compressed in between bones which leads to friction and that is exactly what we want to prevent in the acute phase of therapy. In the acute phase we use RICE method (rest, ice compression, elevation) to reduce swelling and pain and later in the functional phase knee range of motion should be restored fully as well as upper leg muscle strength and knee stability in order to ensure full functionality of the joint. It should be emphasized that these strength and stability exercises should done even after rehabilitation is over to slow down further joint and cartilage degeneration and prolong knee functionality.
Umer Butt, MD, MRCS (UK), FRCS T&O (UK), Senior Consultant Orthopaedic Surgeon
Rehabilitation program author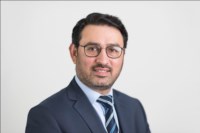 Dr Butt is a full time Senior Consultant Orthopaedic Surgeon Specialist in Knee/Shoulder Sports Injury, Arthroscopy and Arthroplasty Circle Bath Hospital UK AO Clinic Centre for Orthopaedic, Trauma and Sports Injury Karachi
Go to profile
Duration
80 days
Program duration is 80 days. If you start today on 06.12.2022., the completion of the rehabilitation program will be on 24.02.2023.