Posterior shoulder instability – initial conservative program
Posterior shoulder instability is a rare occurence and it is mainly caused by excesive force to the shoulder joint where the head of the humerus gets dislocated backwards outside of the gleniod joint surface of the scapula where it is located in the joint socket.
Treatment can be done either conservatively or surgically and very often this injury is not properly or timely diagnosed causing the patients to endure pain and discomfort for extended periods of time. Rotator cuff, upper back and upper arm muscles should be strenghtened and the shoulder restabilized to ensure its full functionality and the possibility of reccurence reduced to a minimum.
Umer Butt, MD, MRCS (UK), FRCS T&O (UK), Senior Consultant Orthopaedic Surgeon
Rehabilitation program author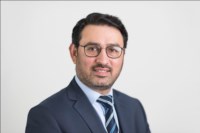 Dr Butt is a full time Senior Consultant Orthopaedic Surgeon Specialist in Knee/Shoulder Sports Injury, Arthroscopy and Arthroplasty Circle Bath Hospital UK AO Clinic Centre for Orthopaedic, Trauma and Sports Injury Karachi
Go to profile
Duration
60 days
Program duration is 60 days. If you start today on 31.10.2020., the completion of the rehabilitation program will be on 30.12.2020.
Price
US $40.00
Total price is US $40.00 or US $0.67 per program day