Meniscus stitching repair surgery
Meniscus stitching is a surgical procedure on the meniscus tissue which considers the longest period of rehabilitation due to the fact that knee range of motion should be carefully and patiently tended to, especially when it comes to knee flexion and rotation, because as the name of the procedure implies, stitches are used to repair the damage and they are left in the knee and should be given time to heal properly.
This procedure is used with bigger meniscus ruptures and damage and its rehabilitation process considers a careful approach to range of motion and upper leg musculature strengthening and therefore it lasts significantly longer than it does after a meniscectomy. In acute phase after the surgery, physical therapy is used to reduce pain, swelling and edema and in order to prepare the knee for the functional phase of rehabilitation during which gradual and progressive knee joint range of motion, upper leg muscle strength and knee stability and balance should be regained and redeveloped. Completion of rehabilitation and full return to daily and sports activities is expected through a period of 3-4 months post surgery.
Umer Butt, MD, MRCS (UK), FRCS T&O (UK), Senior Consultant Orthopaedic Surgeon
Rehabilitation program author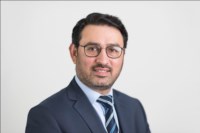 Dr Butt is a full time Senior Consultant Orthopaedic Surgeon Specialist in Knee/Shoulder Sports Injury, Arthroscopy and Arthroplasty Circle Bath Hospital UK AO Clinic Centre for Orthopaedic, Trauma and Sports Injury Karachi
Go to profile
Duration
80 days
Program duration is 80 days. If you start today on 19.08.2022., the completion of the rehabilitation program will be on 07.11.2022.
Price
US $40.00
Total price is US $40.00 or US $0.50 per program day